Join us on Friday June 9 to celebrate the release of our brand new EP "Glowing"!
We will be playing the EP in full, as well as a couple brand new songs and Pepperwine favorites. Our friends Tash, Even, & Kyle will be kicking the night off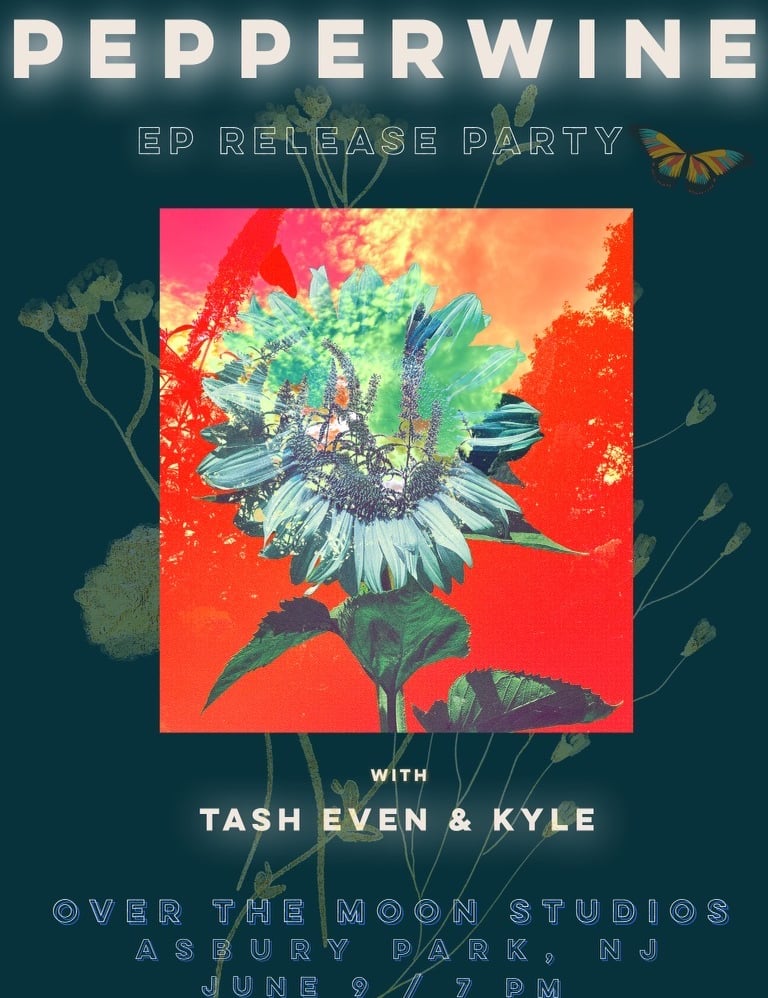 Pepperwine (the band)
A "Lamps & Plants" themed party celebrating the release of their new 5-song album. Live music from Pepperwine and Tash, Even, and Kyle. TICKETS at the door: $10 21+ (sorry 'lil ones!)
Over the Moon Art Studios in Asbury Park, NJ
Friday June 9 at 7:00pm
WHY NOT?!!